By Jack O'Dwyer
The PR Society has issued a stern four-page e-mail to e-group members warning them not to "reproduce, repost, distribute, sell, publish, broadcast, or modify" the e-group postings "in any way."
"This is sheer corporate terrorism just like that practiced by Viacom," said a senior member, "and the polar opposite of what the Society Code promises."
The
Village Voice
earlier this year outed a 48-page company policy
that forbade any employee or anyone doing business with the company from talking about Viacom to the press.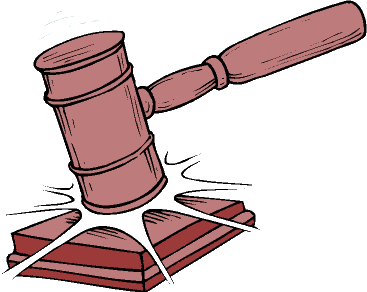 All press inquiries were to be reported "immediately" to the PR department which would be the only source of any responses. Failure to comply would result in "discipline."
The VV called it "corporate terrorism."
Nearly 100 postings have been made in a PRSA e-group that is discussing the proposal of the
Committee to Promote Democracy in PRSA
to allow non-APRs on the national board.
The large majority of the postings are against the proposal which would require 20 years of PR posts with "increasing levels of responsibility" if the candidate did not have an APR. The same proposal was defeated by the 2009 Assembly by a vote of 142-111.
Members, including those not in the e-group, have been discussing the spirited entries.
"The Society has no right to limit freedom of expression," said a senior member. "All these postings should be in the general area of the Society website available to all," said the member.
The Ethics Code of the Society says that a Core Principle is "protecting and advancing the free flow of accurate and truthful information…in a democratic society" and that members "respect all opinions and support the right of free expression."
E-group members who don't sign the form face being booted off the e-group.
The incendiary topic of allowing non-APRs on the board for the first time in more than 30 years has attracted far more comments than the bylaws revision did last year.
None of the 110 chapters has conducted a binding vote on the issue by members and only two chapters are publicly supporting the amendment—New York and Los Angeles.
Only a couple of dozen of the 21,000 Society members are aware of the furious debate that is taking place in the e-group.
Society Press Policy Is Like Viacom's
The Society has a media policy similar to that of Viacom.
Society leaders and rank-and-file members are ordered to contact VP-PR Arthur Yann or a PR staffer should any reporter ask them about the Society.
If no PR staffer is available, the members are ordered to take the journalist's name, phone number and deadline and send this to Yann.
Said a senior member: "A company can order employees around but in an association the members are supposed to be the bosses of the staff and not vice-versa."
The press policy is not in the press room of the Society nor is it a visible link anywhere on the Society's website.
It can be obtained by putting
in "media policy" in the website's search box
.