Art Stevens, the leading proponent of letting non-APRs on the PRSA board, now says that APR is not "the hallmark of professional accomplishments," that it could stand "vast improvement," and that the exam should be taken by "relative beginners."
Stevens said today that "Conceptually and ideally, APR should be a hallmark of professional accomplishments."
Stevens
Previously he has been arguing that APR "is a hallmark of professional accomplishment." There's a big difference between "is" and "should be."
This website has shown that the APR test is at the college level, since study of 21 chapters of college PR texts is recommended as the way to pass the test.
Stevens and Steve Lubetkin, who has been arguing in favor of keeping the APR rule, have declined an invitation by this website to debate the APR issue in-person in our offices or elsewhere.
Stevens has a New York office and Lubetkin's firm is in Cherry Hill, N.J.
Nearly 100 postings on the APR issue are in a Society e-group, far more than the number that the bylaws re-write drew last year.
The re-write debate was never conducted before a "live," "in-person" audience and the same holds true for the APR debate.
Debate is limited to teleconferences and e-mail groups.
Lawyers Challenge Legal Threats
The Society has sent four pages of dense, threatening legal language to members of e-groups warning them not to "reproduce, sell, publish, broadcast, modify, create derivative works from, perform, or in any way commercially exploit any of the content…"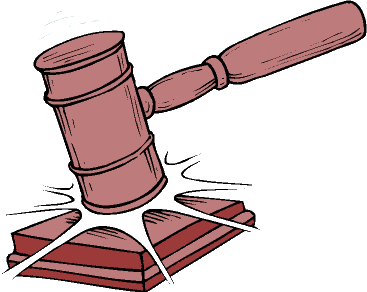 E-group members are told they must agree only to print out a "single copy" of e-group messages for "personal, non-commercial use only." "Written consent" is demanded for any e-group member who wants to transmit, broadcast, etc., postings to others.
Society members are warned that they "agree to submit to the personal jurisdiction of the courts of the state of New York for any cause of action arising out of or relating to the Service or these Terms of Use."
Lawyers said the press has a right to describe this agreement because of its news value and that reporters are not party to any agreement with the Society. As for enforcing it with members, lawyers said the Society would have to show how transmission of e-group postings damaged the Society or anyone.
Further, the lawyers said, the Society holds itself out to be a communications organization that espouses in its Code of Ethics "the free flow of accurate and truthful information," that it "supports the right of free expression," and the Code says its members should contribute to "informed decision making in a democratic society."
In another new document called "Media Policy," members are ordered not to respond to any press calls about the Society unless such calls are first cleared with VP-PR Arthur Yann or one of his staffers.
These legal threats and orders have no place in a Society that is supposed to be encouraging free speech.
Rank-and-file members have every right to know what is being said about the APR proposal in Society e-groups. The debate should be in the main, free area of the website since Society leaders habitually say they represent the entire industry and not just members.
One problem is that Society members are apt to accept these legal threats without consulting a lawyer since that could run up a legal bill.
Text of Agreement
Here is the text of the legal agreement that e-group members are being told they must sign if they wish to remain in such groups.
MyPRSA e-Groups are offered as forums for the exchange of information and for discussion among the participants. Through MyPRSA e-Groups, participants gain access to the expertise, opinions, and/or experience of other public relations professionals and communicators, with quick exchanges of information and contacts as well as more in-depth discussions of topics.

As consideration for the access to and use of the MyPRSA e-Groups and its forums, you acknowledge and agree to comply with the following Terms of Use. Please read them carefully as the foregoing sets forth a legal agreement that becomes binding once you access, use, install, or upload the MyPRSA e-Groups and/or any of its forums:

Terms of Use:

Please enjoy the many topics that are discussed on MyPRSA's e-Groups forums, which is owned and operated by the Public Relations Society of America ("PRSA"), a not-for-profit company.

Summary of Terms of Use: In connection with your access and use of MyPRSA's e-Groups forums,

A) You agree that you are above the legal age to enter into a legally enforceable contract.

B) You agree not to use the Service for illegal purposes or for the transmission of material that is unlawful, harassing, libelous, invasive of another's privacy, abusive, threatening, harmful, vulgar, obscene, tortuous, improper or otherwise objectionable, or that infringes or may infringe the intellectual property or other rights of another.

C) You agree not to use the Service for the transmission of junk mail, spam, chain letters, or unsolicited mass distribution of e-mail.

D) You agree not to use the listserv for promotion of commercial products and services, or for solicitation of any kind.

E) You agree that PRSA in its sole discretion may remove posts by you or terminate your access if it believes that you may have in any way violated the Terms of Use.

F) You agree that use of the PRSA e-Groups forums is for users authorized by PRSA, and you will not share your access information with parties not authorized by PRSA.

G) Please report any suspected violations or violations of the Terms of Use to [email protected]

1. FEES AND PAYMENTS

1.1 At this time, there is no additional and separate fee for MyPRSA e-Groups. Access is provided as long as your membership dues are paid current and up-to-date.

2. ACKNOWLEDGMENT AND ACCEPTANCE OF TERMS OF USE

2.1 This Member Agreement as well as the Terms of Use, any amendments to the Terms of Use, and the MyPRSA Rules are your entire agreement with MyPRSA with respect to use of the Web site and its associated services and materials (the "Service") (all document collectively, the Terms of Use). We reserve the right, at our discretion, to change, modify, add or remove all or part of the Terms of Use at any time. But if we do make changes, we'll notify you by posting a message on the Service, or sending a message to you via e-mail. If these terms and conditions or any future changes are unacceptable to you, or if you wish to terminate any use of the MyPRSA e-Groups, you may cancel your membership by contacting [email protected] Your continued use of the MyPRSA e-Groups shall be deemed acceptance of any revised terms.

2.2 You agree to (a) provide accurate, complete and current information as prompted by the PRSA, including, without limitation, when providing information through the PRSA Membership Form, and (b) to notify PRSA of any change in or to such information, including, without limitation, your name, E-mail address, street address, telephone number and billing information. If you fail to do so, we reserve the right to terminate your account. You must use your real name at all times when using the Service.

2.3 PRSA reserves the right to use and disclose information about Member usage and demographics in forms and formats that do not reveal member's names, addresses, or phone numbers.

3. MEMBER CONDUCT

3.1 The Service includes information, views, opinions and recommendations of individuals and organizations of interest to the public relations E-Group. Members must comply with the PRSA Code of Ethics, which may be found at http://www.prsa.org/AboutPRSA/Ethics/CodeEnglish/.

3.2 Members grant PRSA the non-exclusive, royalty-free, perpetual right and license to use, display, reproduce, distribute, created derivative works of, and transmit the content and materials provided by members for use on the MyPRSA e-Groups forums. PRSA assumes no responsibility for the accuracy, currency, completeness or usefulness of information in any material on the Service and it does not endorse any opinions or recommendations posted by members. You should exercise discretion and skepticism before relying on information in messages, because it may be incorrect or misleading.

3.3 PRSA reserves the right to monitor or remove any information transmitted or received through the Service, or to terminate your access and use of the Service, at any time, without notice, in our sole discretion. In order to assist PRSA with ensuring proper use of the MyPRSA e-Groups, PRSA encourages members to bring suspected violations or violations of the Terms of Use to PRSA's attention. Notwithstanding the foregoing, you acknowledge that PRSA does not have any responsibility to police the MyPRSA e-Group forums. For purposes of illustration, the following actions, among others, may result in removal of messages and/or termination of your access.

A) Using the Service for illegal purposes or for the transmission of material that is unlawful, harassing, libelous, invasive of another's privacy, abusive, threatening, harmful, vulgar, obscene, tortuous or otherwise objectionable.

B) Posting or transmitting third-party copyrighted information without permission of the copyright owner or in any way infringing on the intellectual property rights, contractual or fiduciary rights of others.

C) Providing false information on your Membership Form, or impersonating someone else.

D) Using the Service for the transmission of junk mail, spam, chain letters, or unsolicited mass distribution of e-mail or the transmission of harmful code, viruses, or corrupted files.

E) Posting improper or off-topic messages.

F) Violating the letter or spirit of the Terms of Use.

3.4 You agree that you are responsible for all statements made and acts or omissions that occur with your access.

3.5 PRSA reserves the right to access and disclose any information, including user names of accounts and other information, to comply with applicable laws and lawful government requests, to operate its systems properly or to protect itself or its members.

4. PROPRIETARY RIGHTS TO CONTENT

4.1 Content received through the Service may be displayed, reformatted and printed (on a single copy basis) for your personal, non-commercial use only. You agree not to reproduce, retransmit, repost, distribute, sell, publish, broadcast, modify, create derivative works from, perform, or in any way commercially exploit any of the content, or infringe upon trademarks or service marks displayed or received through the Service, including but not limited to others in the same company or organization, without our express prior written consent. You acknowledge and agree that PRSA and/or its licensors own all right, title, and interest in and to the content, trademarks, service marks, and any enhancements or modifications thereto and that PRSA reserves all rights not expressly granted herein. MyPRSA e-Groups and its related content is Copyright © 2007-2010. Public Relations Society of America. All rights reserved.

5. SOFTWARE LICENSES

5.1 You have no rights to the proprietary software and related documentation, or any enhancements or modifications thereto, provided to you to access the Service or send messages to the discussion list. You may not sublicense, assign or transfer any licenses granted by PRSA, and any attempt at such sublicense, assignment or transfer is void. You may not copy, distribute, modify, reverse engineer, or create derivative works from Access Software. You acknowledge and agree that PRSA and/or its licensors own all right, title, and interest in and to the software and related documentation and any enhancements or modifications thereto and that PRSA reserves all rights not expressly granted herein.

6. EXTERNAL LINKS

6.1 The Service contains links to other related World Wide Web Internet sites, resources and members of the Service. We are not responsible for the availability of these outside resources, or their contents, nor do we endorse nor are we responsible for any of the contents, advertising, products or other materials on such sites. Under no circumstances shall we be held responsible or liable, directly or indirectly, for any loss or damages caused or alleged to have been caused by use of or reliance on any content, goods or services available on such sites. Any concerns regarding any external link should be directed to its respective site administrator or webmaster.

7. DISCLAIMER OF WARRANTIES AND LIABILITY

7.1 The Public Relations Society of America MyPRSA website is provided AS IS and AS AVAILABLE, without warranty of any kind. THE PUBLIC RELATIONS SOCIETY OF AMERICA EXPRESSLY DISCLAIMS ANY AND ALL WARRANTIES OF ANY KIND, WHETHER EXPRESS OR IMPLIED, INCLUDING, BUT NOT LIMITED TO:

A) ANY WARRANTIES AS TO THE AVAILABILITY, ACCURACY, COMPLETENESS, CURRENTNESS OR RELIABILITY OF THE CONTENT AVAILABLE THROUGH THE SERVICE, OR THE SERVICE ITSELF;

B) ANY WARRANTIES THAT THE SERVICE WILL BE UNINTERRUPTED, TIMELY, SECURE, OR ERROR FREE, OR THAT SOFTWARE DEFECTS WILL BE CORRECTED; AND

C) WARRANTIES OF MERCHANTABILITY, FITNESS FOR A PARTICULAR PURPOSE OR NON-INFRINGEMENT.

You acknowledge and agree that any material and/or data downloaded or otherwise obtained through the use of the Service or the MyPRSA e-Groups is done at your own discretion and risk and that you will be solely responsible for any damages to your computer system or loss of data that results from the download of such material and/or data.

No advice or information, whether oral or written, obtained by you from the PRSA or through the Service shall create any warranty not expressly made herein.

The PRSA, its officers, directors, owners, agents and employees, shall not be liable to you or anyone else for any loss or injury resulting from use of the Service or the MyPRSA e-Group, including, without limitation, when caused in whole or in part by contingencies beyond its control. In no event will the PRSA, its officers, directors, owners, agents and employees, be liable to you or anyone else for any decision made or action taken by you in reliance on such content. Moreover, the PRSA, its officers, directors, owners, agents and employees, shall not be liable to you or anyone else for any consequential, special, incidental, indirect, or similar damages, even if advised of the possibility of such damages, resulting from the use or the inability to use the Service. You agree that the liability of the PRSA, if any, arising out of any kind of legal claim (whether in contract, tort or otherwise) in any way connected with the Service or the content in the Service shall not exceed the amount you paid the PRSA for the use of the Service.

Some jurisdictions do not allow the exclusion of certain warranties, so some of the above exclusions may not apply to you.

8. INDEMNIFICATION

8.1 You agree to indemnify and hold the Public Relations Society of America, its officers, directors, owners, agents and employees, harmless from any claim or demand, including reasonable attorneys fees, made by any third party due to or arising out of your use of the Service, the violation of these Terms of Use by you, or the infringement by you, or other user of the Service using your computer, of any intellectual property or other right of any person or entity. We reserve the right, at our own expense, to assume the exclusive defense and control of any matter otherwise subject to indemnification by you.

9. TERMINATION

9.1 You agree that we may, in our sole discretion, terminate or suspend your access to all or part of the Service for any reason, including, without limitation, breach of the Terms of Use or any subsequent modifications, or attempted assignment of your account by you. Any suspected fraudulent, abusive or illegal activity may be grounds for termination of your account and may be referred to appropriate law enforcement authorities. The Public Relations Society of America shall not be liable to you or any third party for the termination of Service or any claims related to the termination of Service.

9.2 Should you object to any terms and conditions of these Terms of Use or any subsequent changes to the terms and conditions or become dissatisfied with the Service in any way, your only recourse is to immediately:

A) discontinue use of the Service;

B) terminate Service access; and

C) notify PRSA of termination by sending an e-mail to: [email protected] Continued use of the Service is an acceptance of the Terms of Use and all or any subsequent changes.

10. LAWS

10.1 The Terms of Use are governed by and construed in accordance with the laws of the State of New York and the intellectual property laws of the United States, and you agree to submit to the personal jurisdiction of the courts of the state of New York for any for any cause or action arising out of or relating to the Service or these Terms of Use.

10.2 You agree that any cause of action arising out of or related to the Service must commence within one (1) year after the cause of action arose; otherwise, such cause of action is permanently barred.

I HAVE READ AND UNDERSTAND THE FOREGOING TERMS OF USE AND AGREE TO BE BOUND BY ALL OF ITS TERMS